Today, Florida kicks off the 2023 legislative session with Governor Ron DeSantis' State of the State address to a joint session of the state House and Senate at 11am. Whereas in the past Florida has been governed by an independent legislative body that debated ideas and reined in the executive branch, this year leadership in the House and Senate has made it clear their only duty is to get the Governor's extreme right-wing agenda "across the finish line" in advance of his presidential campaign launch this spring.
As lawmakers and members of the public descend on the Florida Capitol today, they will be greeted with banner and display ads from DeSantis Watch highlighting that legislative leadership are nothing but Ron's Rubber Stamps in our state. These ads will be geofenced on mobile devices within a two-mile radius of the Capitol building.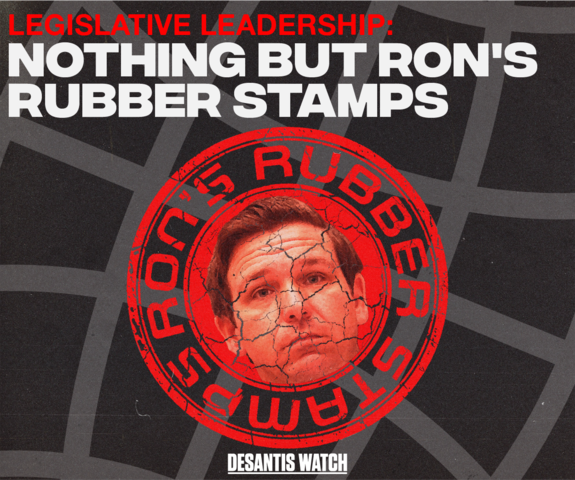 Additionally, DeSantis Watch will be running Facebook ads focusing on legislators in critical areas of the state who are Ron's Rubber Stamps for the Governor's unpopular and dangerous proposal to bring permitless carry to Florida in order to give their constituents the knowledge they need to hold them accountable.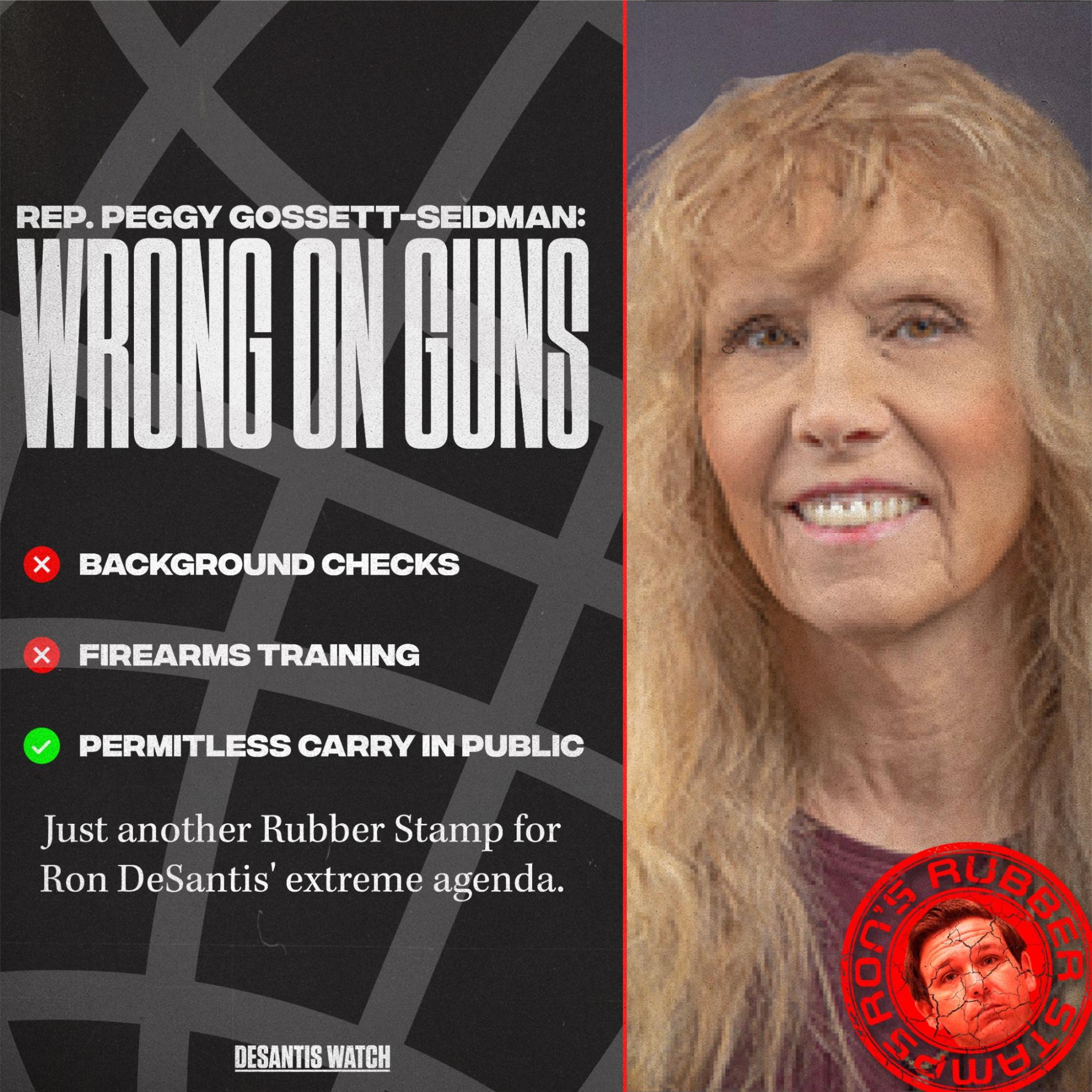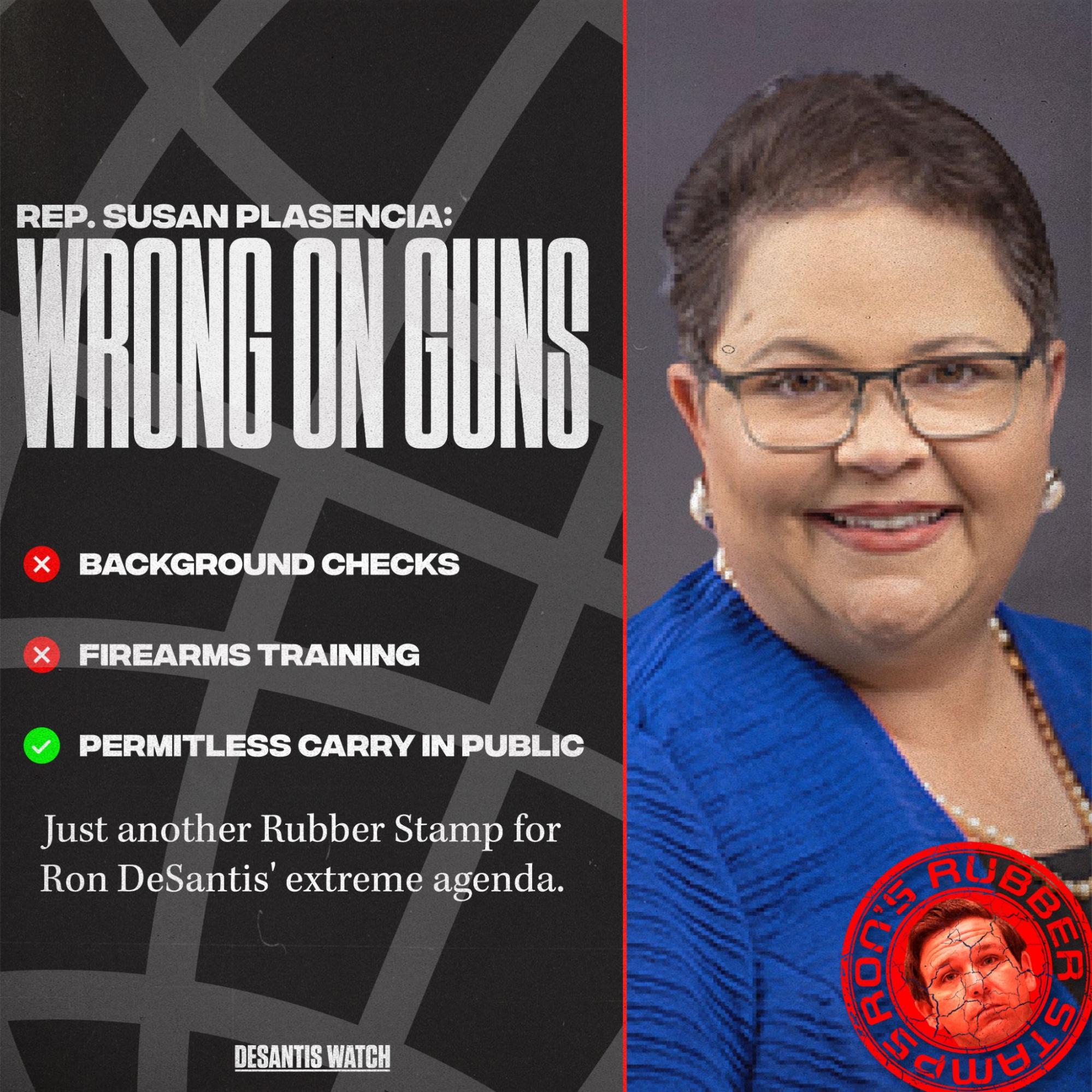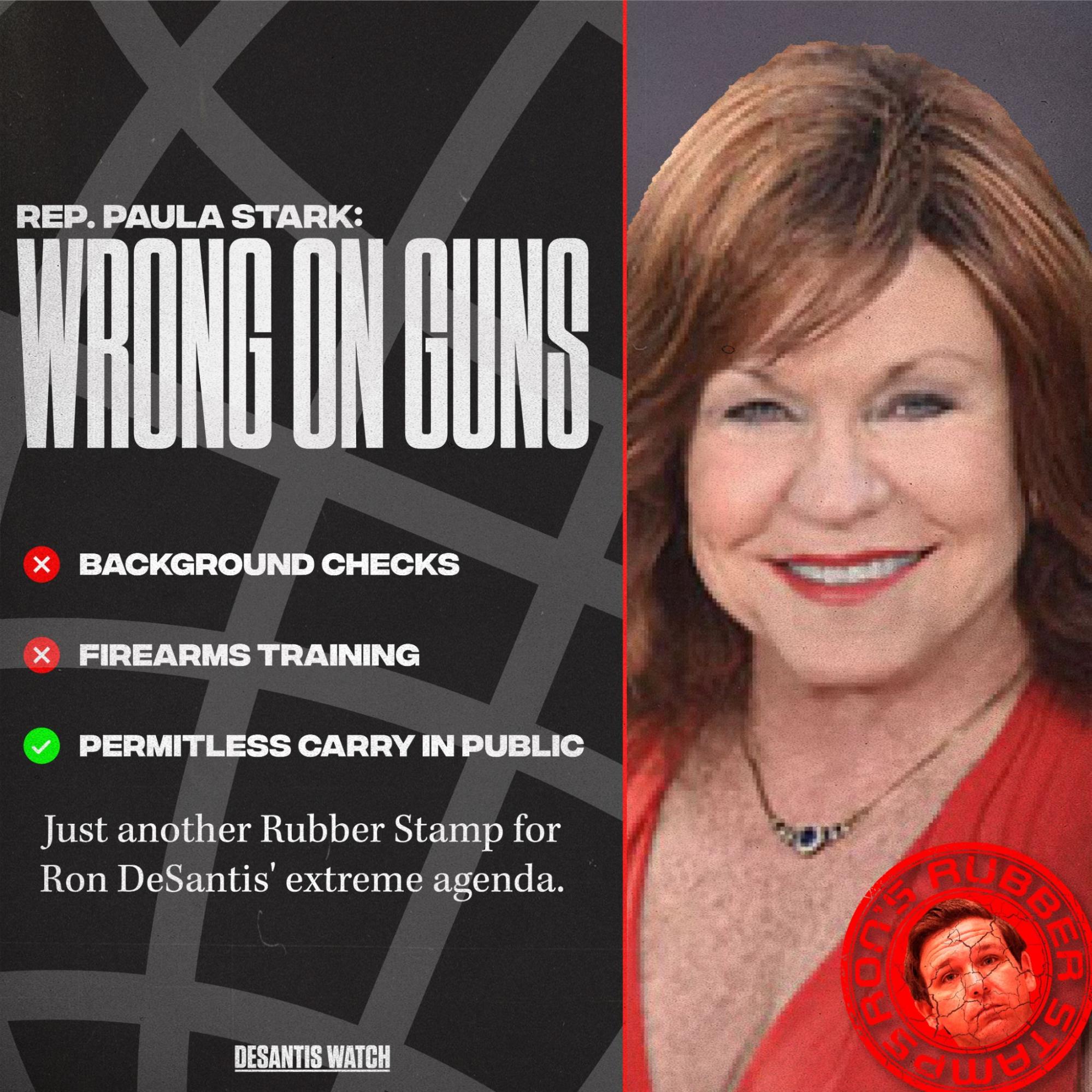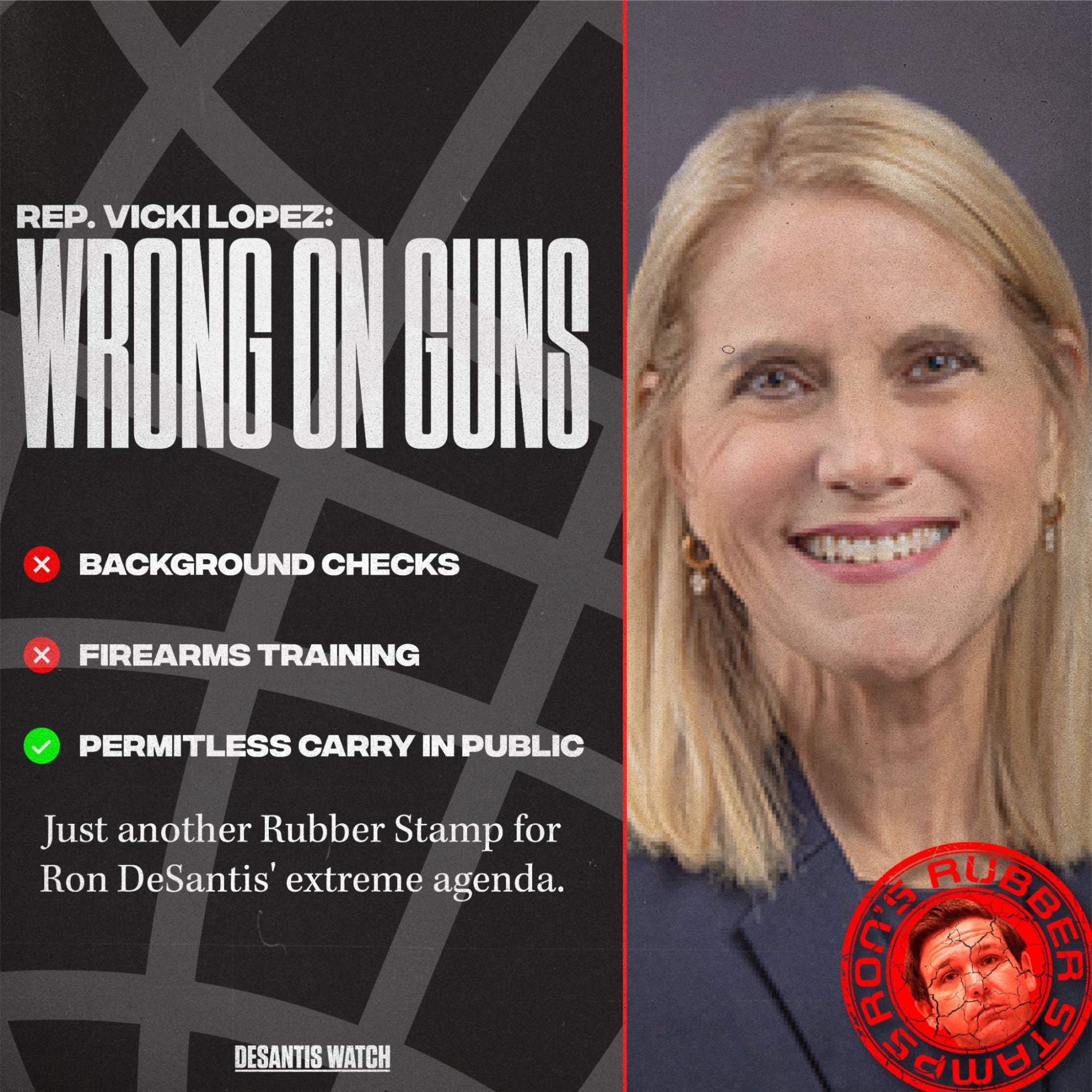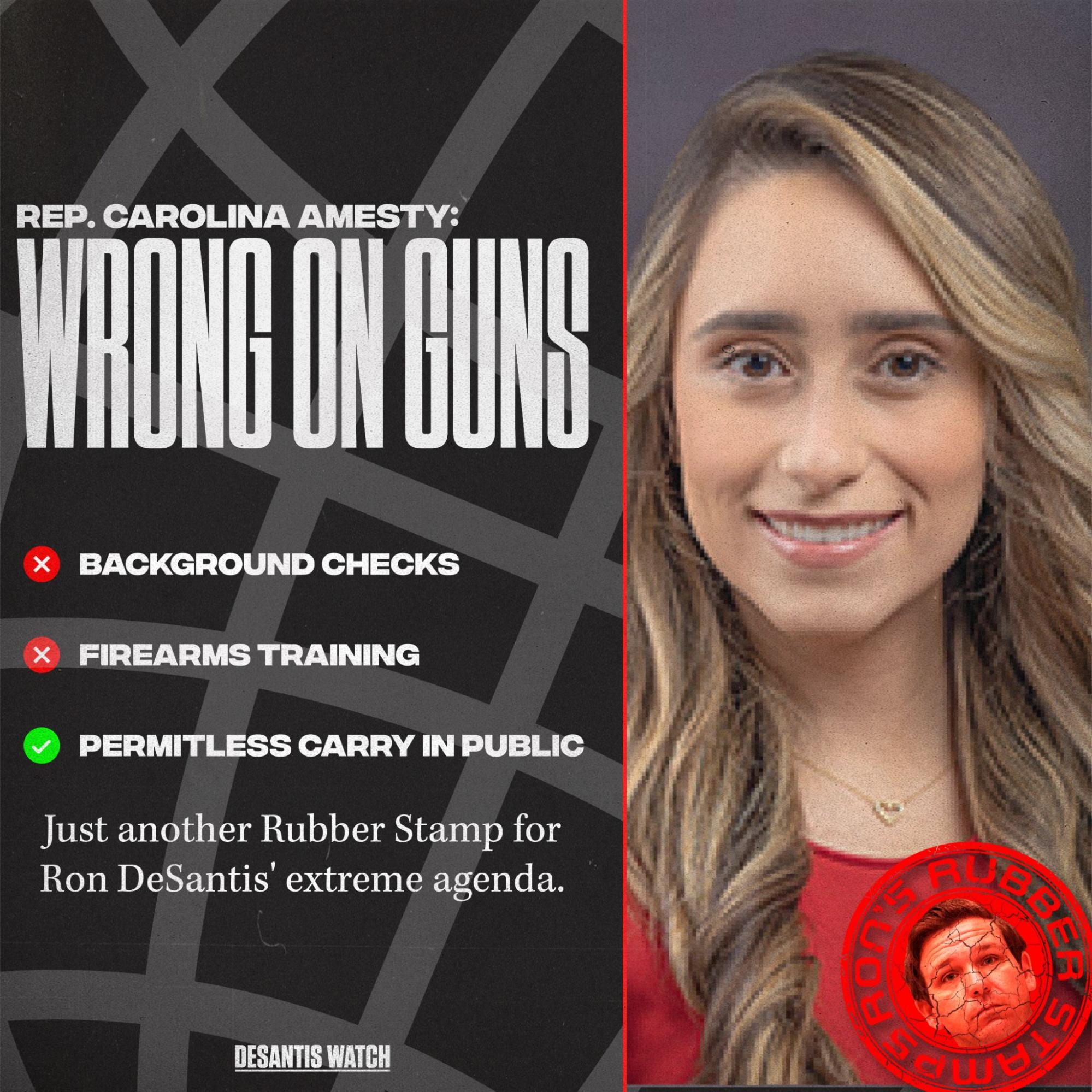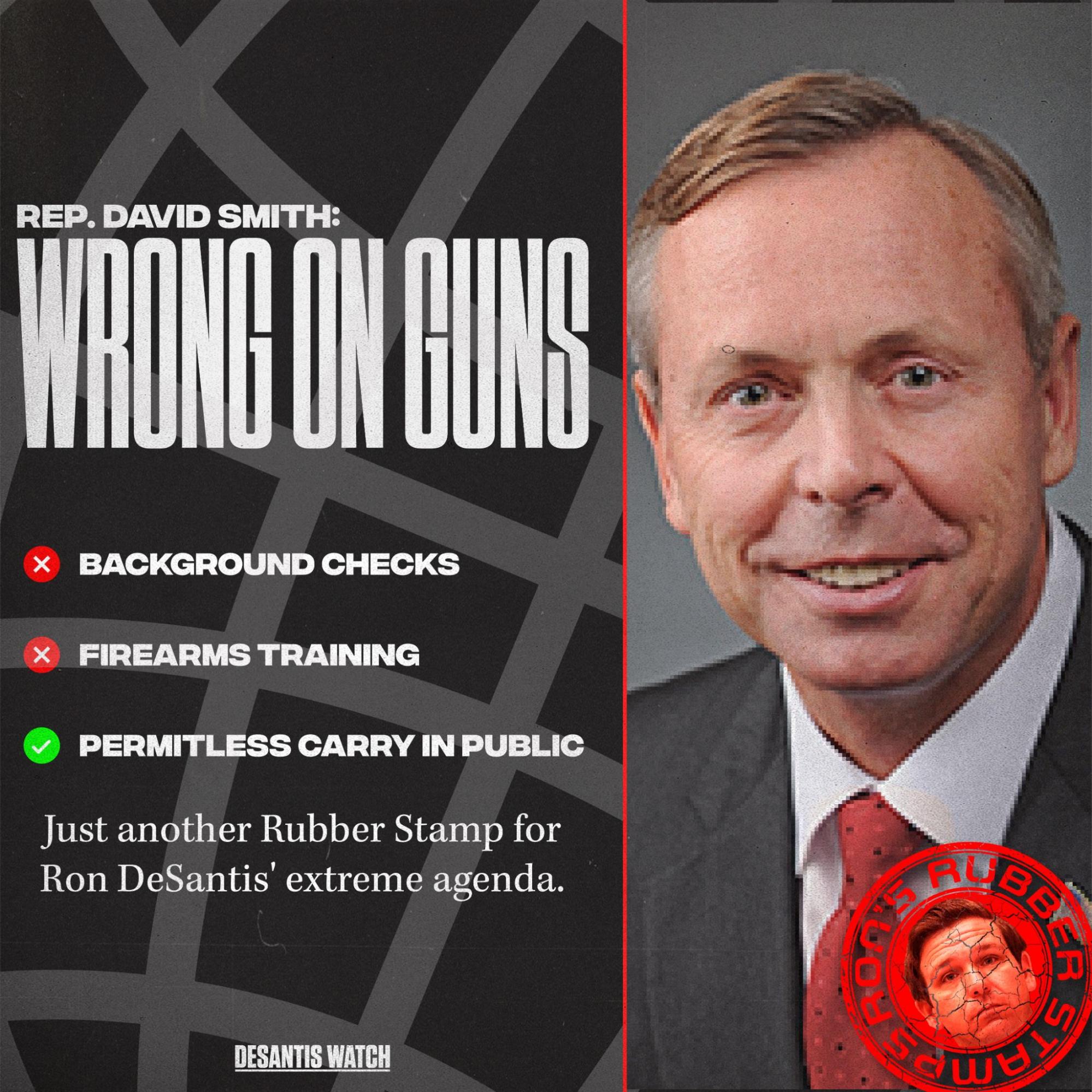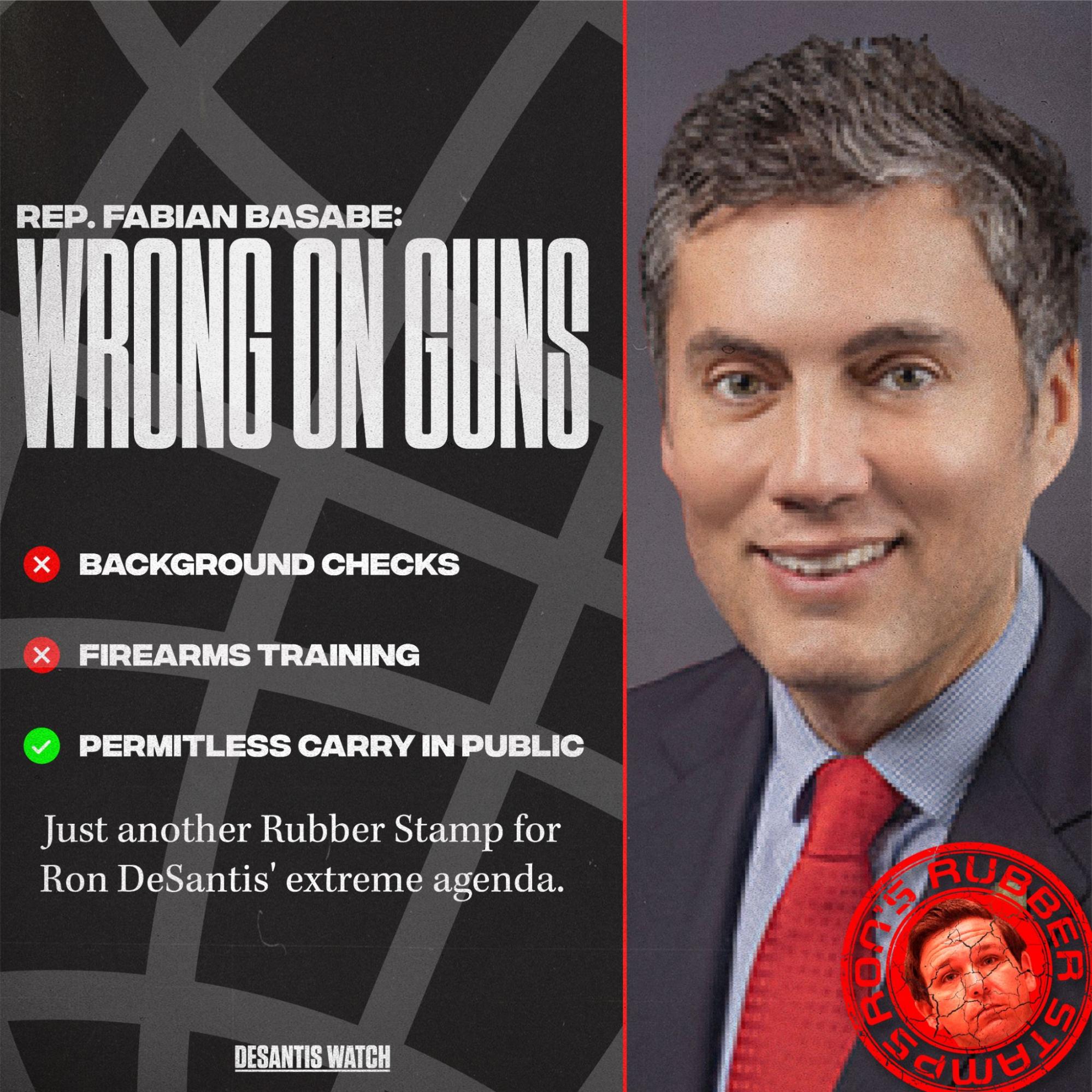 Below is a list of the legislators whose constituents will be seeing these ads:
Senate District 3 – Corey Simon
House District 37 – Susan Plasencia
House District 38 – David Smith
House District 45 – Carolina Amesty
House District 47 – Paula Stark
House District 91 – Peggy Gossett-Seidman
House District 106 – Fabián Basabe
House District 113 – Vicki Lopez
"Floridians deserve legislators focused on solving the real issues impacting them in their day-to-day lives, but instead Republican leadership and members are nothing more than rubber stamps for Ron DeSantis' extreme agenda as he runs for president," said DeSantis Watch Communications Director Anders Croy. "While our state's affordability crisis deepens, Ron DeSantis is jet setting around the country speaking to billionaires and right-wing primary voters and leaving the dirty work of passing dangerous policies like permitless carry to the Legislature. Ron DeSantis' anti-freedom agenda puts Floridians' right to be healthy, prosperous, safe at risk, but legislators are more afraid of his political wrath than doing what is best for their constituents."