Under Governor Ron DeSantis, Florida has become the least affordable state in the nation to live in. Since 2019, when Ron DeSantis took office, rents in the state have increased by 41%, property insurance premiums have more than doubled from $1,988 to $4,231 a year, which is more than three times the national average, and the average sale price of a home has shot up 65%.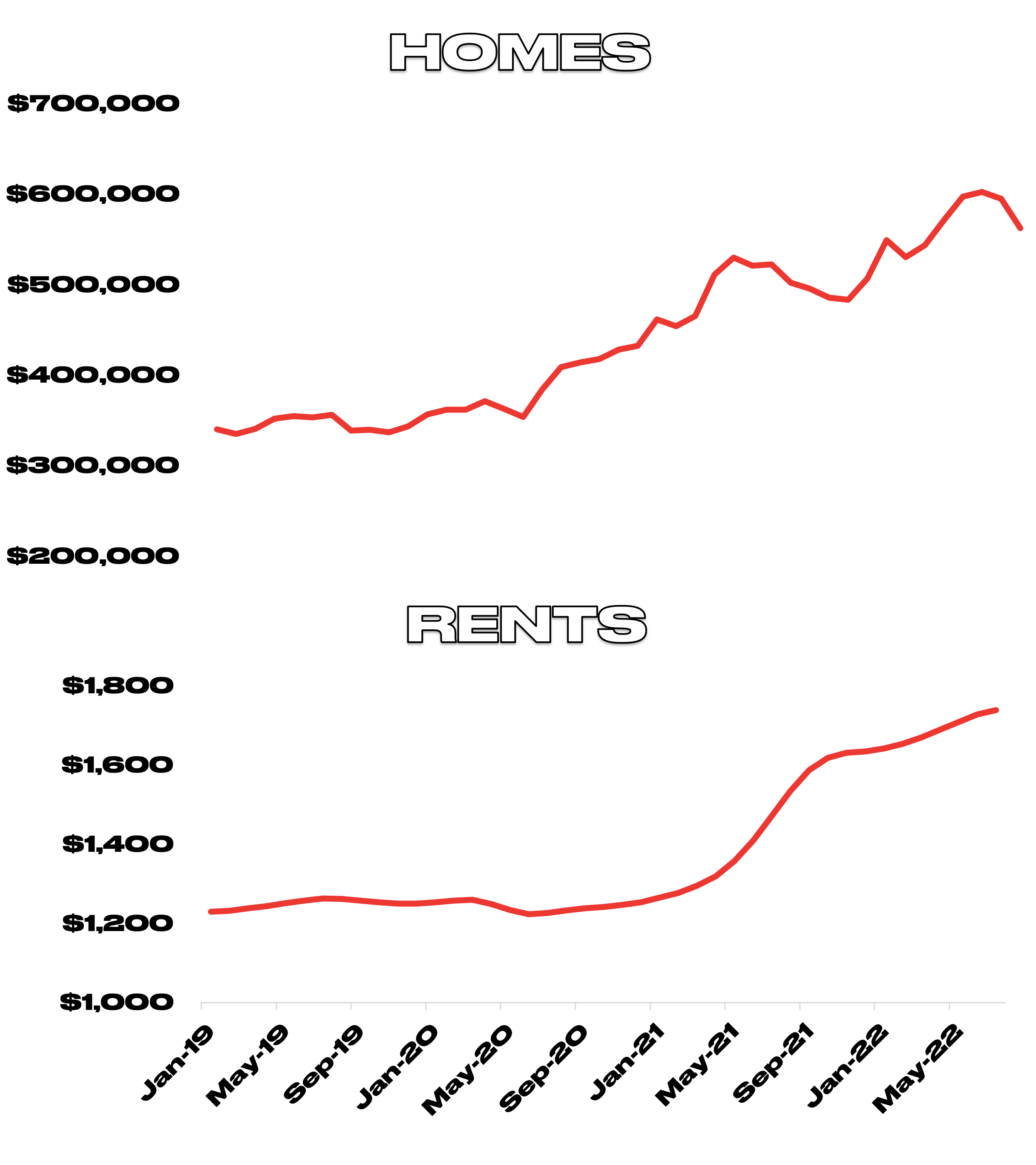 Why has housing affordability become a crisis in Florida? The reasons can be traced back to neglect from Governor DeSantis and GOP leadership in the state while creating an economic atmosphere that caters to the ultra-wealthy at the expense of everyday workers and seniors.
Two of the biggest drivers of this ongoing housing emergency are the real estate and finance industries. As housing prices rise, so do profits for developers, realtors, mortgage companies, and private equity firms, just to name a few. While Floridians fight to keep a roof over their heads, these industries are raking in record profits on the back of increasing housing prices and all-cash sales that drive up prices out of the reach of first time buyers.
Why is Ron DeSantis ignoring this ongoing crisis? One answer may lie in who is funding his political career.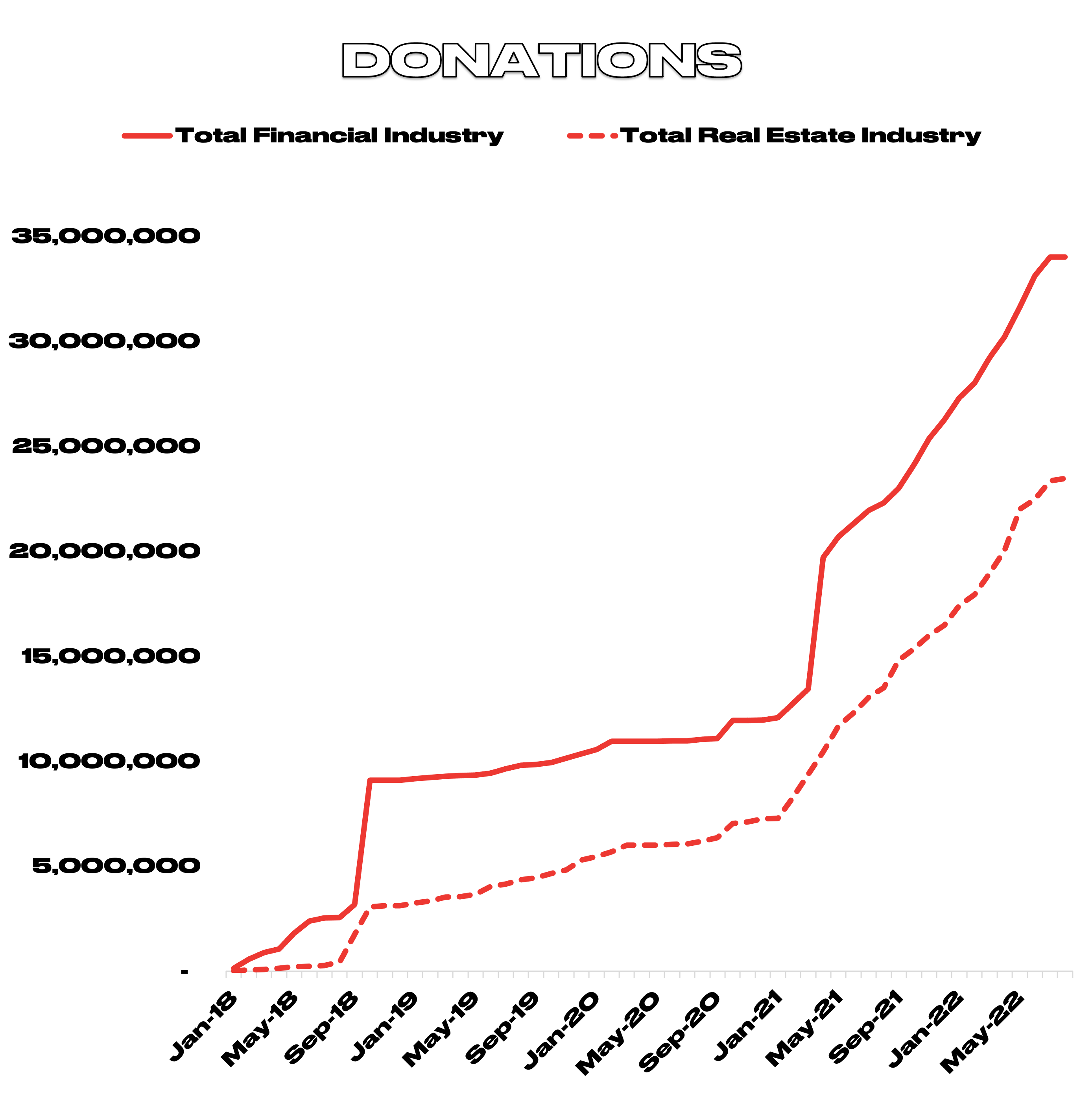 A DeSantis Watch review of campaign contributions available in public records shows that donations from those in the real estate and finance industries total more than $57 million, comprising more than 25% of all total donations to the Governor's campaign.
This analysis examined donations to Friends of Ron DeSantis since the Governor declared his campaign in 2018, as well as donations to the Republican Party of Florida since January 1, 2019, days before he was sworn into office, and only takes into account donations of $5,000 or more.
Digging deeper, there is an interesting divide in where money from these industries is coming from.
While donations from the finance industry flow in from out of state, it is those in the real estate industry in Florida who have overwhelmingly supported the Governor as their bottom lines balloon. This one-two punch of out-of-state finance corporations overheating the housing market while those in the state make record profits is clearly mutually beneficial.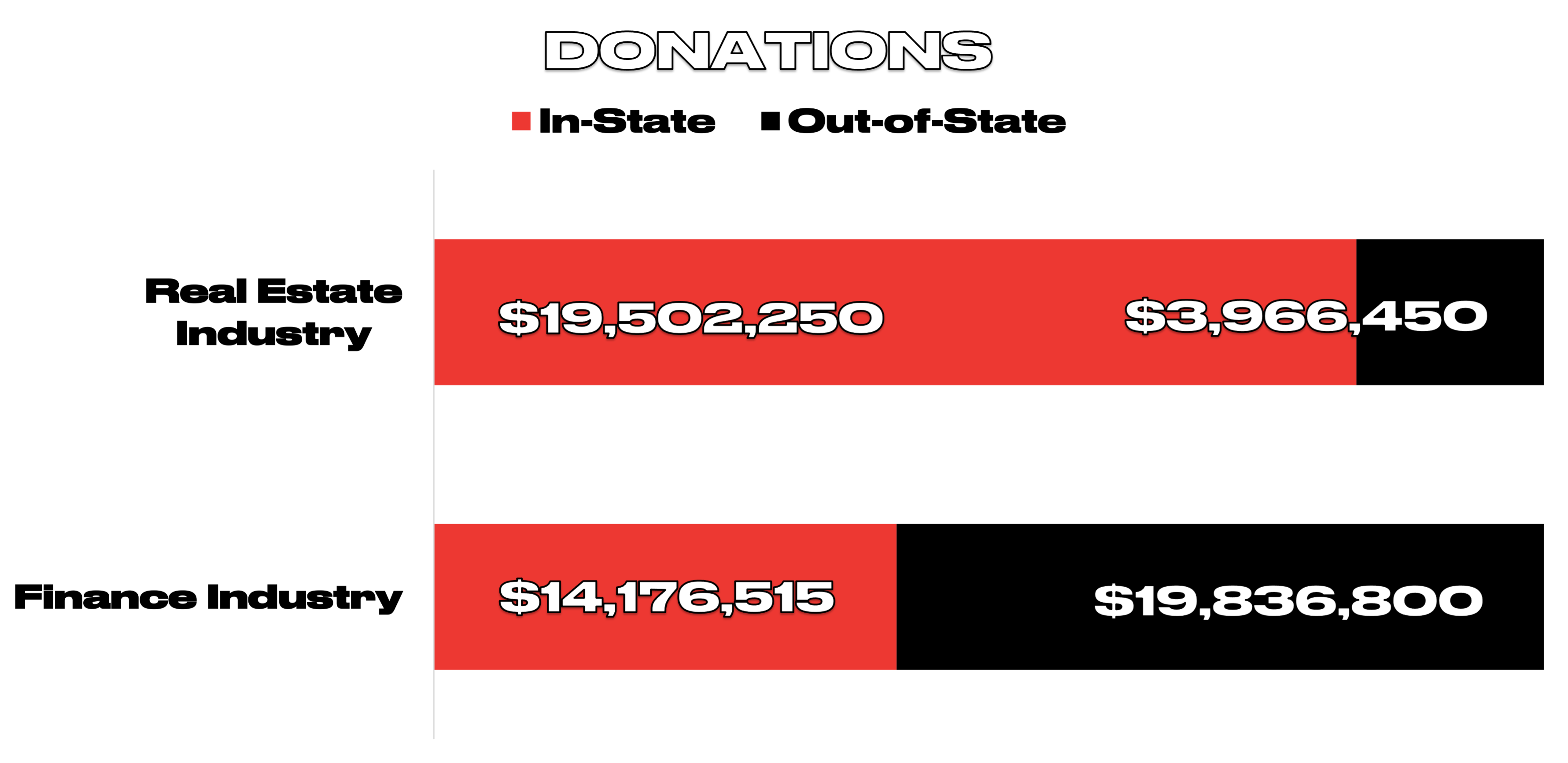 Also of note, the Florida Realtors PAC has contributed $1,066,000 to the Governor, while the legislature passed a new program this year that DeSantis signed into law that diverts $100 million away from affordable housing into new home sales. This increases profits for those selling the homes.
As outsiders earning more than $200,000 a year flock to the state, Floridians risk getting pushed out as they continue to struggle to afford a place to live in a state they've always called home.
Clearly, the word is out that if you're among the wealthy elite, Florida is the place to be.
For the workers, students, seniors, and other families who power our state's economy looking for shelter? They'll continue to struggle as those with the means to bankroll his political ambitions continue to have the Governor's attention.